Orgie Sexy Vibe! High Voltage Liquid Vibrator 15 ml
Stimulating gel with extra strong tingling effect
Lubricant with an extra-strong tingling effect that will spice up your love games, masturbation and deepen the power of your orgasm. Apply the vibrating lubricant to the intimate areas and you will feel a pleasant pulsation, tingling and vibration within a few seconds. Orgie Sexy Vibe! High Voltage is one of the strongest liquid vibrators on the market and is unique by extracts from Amazonian plants. Suitable for both men and women. Content 15 ml. Detailed description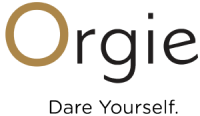 Worldwide
Express Delivery
Customers Who Bought This Also Bought
Description
Experience an unforgettable tingling force from the depths of the Amazon rainforest. Liquid vibrator form Orgie will awaken unstoppable lust in you.
Give your and partner's intimate parts an exciting feeling of pulsation without a single touch. Apply a vibrating lube and enjoy passionate foreplay. A delightful tingling sensation in you will increase the desire for a partner and release your wildness.
Vibrating lubricant Sexy Vibe! High Voltage turns your partner's penis into your favourite vibrator. During sex, you will feel vibrational waves that will increase the experience of sex and drive you to the desired peak.
Do you want to experience an even bigger adventure? Combine liquid vibrators with a vibrating ring, vibrating dildo or partner vibrator and succumb to maximum vibrating power and a stunning orgasm.
Are you alone at home? Vibrating lubricant is also an ideal way to make masturbation unique and experience new exciting feelings.
Key Features of the Orgie Sexy Vibe liquid vibrator! High Voltage
Stunning tingling effect
Extracts of Amazonian plants
Brazilian technology produced in Portugal
Suitable for both men and women
How to use a liquid vibrator
Apply a small amount of stimulant lubricant to the outside of the intimate areas.
Wait a few seconds for the rush of exciting vibrations.
Ingredients: Aqua, Glycerin, Polysorbate 80, Aloe Barbadensis Leaf Juice, Carbomer, Phenoxyethanol, Propylene Glycol, Sodium Saccharin, Niacinamide, Aminomethyl Propanol, Acmella Oleracea Extract, Ethylhexylglycerin, Mentha Arvensis Leaf Oil, Limonene, 2- Aminobutanol, Potassium Sorbate, Sodium Benzoate.
Reviews
Parameters
| | |
| --- | --- |
| EAN | 5600298351126 |
| Brand | Orgie |
| Content (ml) | 15 |
| Gift guide | Gift for couple, Christmas gift, Gift for gays, Valentine's Day gift |
| Lubricant features | Stimulating |
| Lubricant type | Water-based |
| Original name | Orgie Sexy Vibe! High Voltage Liquid Vibrator 15 ml |
| Tags | Best sellers for couples |
| Weight (g) | 48 |
We know the products we sell. Do you need help?
Chat with us from Monday to Saturday 9:00 to 19:00 (CET) or leave a message anytime.
Start Chat
Orgie
Intensify your pleasure with this sensual cosmetic brand from Portugal! Discover unique Brazilian formulas with extracts from the Amazon plants and other exclusive natural ingredients. You can choose from various products and experience multiple sensations of arousal, tingling, vibrations, warming or cooling.
Orgie offers incredible stimulating gels, liquid vibrators, massage oils or even products to delay ejaculation, support the erection or boost your confidence with sensual aphrodisiacs. Try also Orgie BIO vegan intimate oils and gels with 100 % natural ingredients.
All Products from Orgie