Pumped Penis Extender
Mechanical penis enlarger
The Penis Extender is made of silicone, ABS, metal and is fully adjustable and very comfortable to use. The inner diameter of the base ring 3.9 x 4.6 cm, maximum rod length 17.8 cm. Detailed description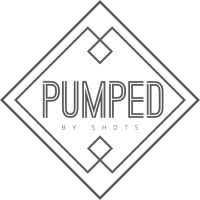 Worldwide
Express Delivery
Customers Who Bought This Also Bought
Description
Get lasting results with the Pumped Penis Extender, which will boost your confidence. This penis enlarger increases not only the length but also the circumference of the penis through traction and the body's natural ability to adapt to physical influences – if you expose the penis to constant stretching, the cells will begin to divide, increasing the amount of tissue.
The Pumped Penis Extender has a comfortable design. The extender can be worn for up to 9 hours a day. Increasing the wearing time should be gradual, especially from the beginning. In the case of long-term wear, it is also necessary to include sufficiently long pauses. The inner diameter of the base ring 3.9 x 4.6 cm, maximum rod length 17.8 cm. Made of silicone, metal and ABS, waterproof, phthalate-free.
Reviews
Parameters
| | |
| --- | --- |
| Code | PMP029BLK |
| EAN | 8714273926005 |
| Brand | Pumped |
| Manufacturer | Shots |
| Original name | Pumped Penis Extender |
| Tags | Best sellers for men |
| Weight (g) | 194 |
Listed In
We know the products we sell. Do you need help?
Chat with us from Monday to Saturday 9:00 to 19:00 (CET) or leave a message anytime.
Start Chat