Twisted Beast The Serpent Dildo Inferno Small
Premium silicone dildo 30.5 x 3.2–4.6 cm
Snake dildo in red-black colour with a rich texture that will slide into the depths of your guts. Made of the finest soft platinum silicone. Total length 30.5 cm, insertable length 28 cm, diameter 3.2–4.6 cm. Detailed description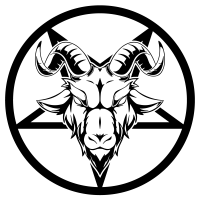 Worldwide
Express Delivery
Customers Who Bought This Also Bought
Description
Let the serpent burrow into your hole.
The Betrayer of Paradise, the source of all sin and the catalyst for the fall of man. The serpent tempted Adam into tasting the forbidden fruit with promises of unspeakable pleasure. The moment the apple touched Adam's lips, the serpent wrapped itself around his shameless naked body, forced the apple into his mouth and slithered deep into his so far unfucked hole.
This toy is very soft and, thanks to its narrow body, amazingly flexible. Once his head is in, he's ready to slide deeper and deeper. Are you brave enough to push it through the second hole?
Submit to sin as the scaly snake, with its richly textured belly, stretches both your rings until it settles deep inside you.
Specifications
Size: 12″
Material: soft medical grade platinum cure silicone
Colour: red-black (Inferno)
Base: flat (no Vac-U-Lock hole)
Dimensions (approx.)
Total length: 30,5 cm
Insertable length: 28 cm
Diameter: 3.2–4.6 cm
Circumference near head (official): 12 cm
Circumference near middle (official): 11.5 cm
Circumference near base (official): 11.5 cm
The Twisted Beast are compatible with all lubricants. Standard water-based or silicone lubes are good for smaller-sized dildos, for the bigger ones we recommend powder lubes such as J-Lube. You can mix them very thick and therefore make using larger toys much easier.
Wash the dildo in warm soapy water, air dry, and then we recommend using a sex toy cleaner. If necessary, you can sterilize it in boiling water.
Reviews
Parameters
| | |
| --- | --- |
| Code | TBT31R |
| EAN | 5420044228737 |
| Brand | Twisted Beast |
| Colour | Red |
| Experience level (1–10) 😈 | 5 |
| Material | Silicone |
| Original name | Twisted Beast The Serpent Inferno 12″ |
| Recommended lubes | Water-based, Silicone, Hybrid |
| Size – circumference max. (cm) | 12 |
| Size – diameter max. (cm) | 4.6 |
| Size – length insertable (cm) | 28 |
| Size – length total (cm) | 30.5 |
| Tags | Animal, Fantasy |
| Vibrating | No |
| Weight (g) | 428 |

We know the products we sell. Do you need help?
Chat with us from Monday to Saturday 9:00 to 19:00 (CET) or leave a message anytime.
Start Chat
Twisted Beast
Enter the demonic realm. Fantasy toys from Twisted Beast are inspired by hellish characters, which will shake you up. They are made from soft, 100 % platinum silicone that will make your experience one of a kind. The design of the toys is a result of an incredible artist team that created not only inspirational paintings but also deep stories connected to each character. Thanks to that, each toy has a unique feeling and soul, bringing you uncontrollable lust.
The Twisted Beast brand started in the UK in April 2021 to bring the highest quality and most comfortable toys of the untraditional spirit onto the European market. After only one year, the brand found fans all around the world who love the touch of mystery and perfect workmanship.
All Products from Twisted Beast