SAIZ Breast Pump Premium
Pump for increasing blood supply and size of breasts
For bigger breasts and nipples. In addition, they will be more sensitive and their stimulation will bring far more excitement and pleasure. This breast pump is easy to use, perfect for foreplay and you will love its modern and elegant design. Made of ABS plastic and silicone, phthalate-free. Cup width 12.6 cm, height 10.4 cm. Detailed description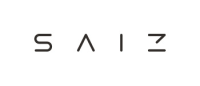 Worldwide
Express Delivery
Customers Who Bought This Also Bought
Description
Do you secretly dream of bigger breasts? Don't wait any longer and let your dream become reality with this practical pump! Using a vacuum, the SAIZ Breast Pump Premium increases the blood supply to your breasts and they will swell and become more sensitive. This vacuum pump for women is a perfect toy for an exciting foreplay, it is easy to use, easy to clean and has a soft edge around the transparent cups for pleasant and comfortable use.
Simply put the cups on your breasts and make sure the edges rest against your body. Then use the grip pump to create a vacuum in the cups. The vacuum can be easily removed by pressing the air release valve at any time.
The pump is made of ABS plastic and silicone, it is phthalate-free. Cup width 12.6 cm, height 10.4 cm.
Reviews
Parameters
| | |
| --- | --- |
| Code | SAIZ002 |
| EAN | 8719497667628 |
| Brand | SAIZ |
| Colour | Black, Transparent |
| Experience level (1–10) 😈 | 3 |
| Original name | SAIZ Breast Pump Premium |
| Weight (g) | 482 |
Listed In

We know the products we sell. Do you need help?
Chat with us from Monday to Saturday 9:00 to 19:00 (CET) or leave a message anytime.
Start Chat